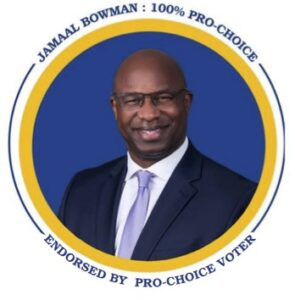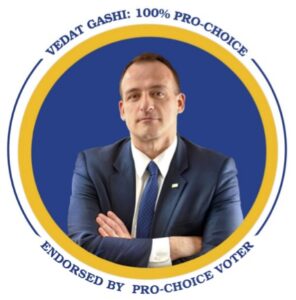 ProChoice Voter is proud to endorse BOTH Jamaal Bowman and Vedat Gashi in the Democratic Primary for New York State Congressional District 16.
It has been a longstanding practice of ProChoice Voter to co-endorse candidates who are equally qualified to serve. For our pro-choice Democratic supporters, we ask that you cast your vote for one of these two men, Vedat Gashi or Jamaal Bowman.
Keeping in mind that "equally' does not mean "the same", ProChoice Voter seeks to determine who is best suited to advance abortion rights.
In this instance, both Jamaal Bowman and Vedat Gashi have taken active roles in supporting abortion rights.
Vedat Gashi did so  in his work as Vice Chair of the Westchester County Board's Legislation Committee where he worked together with Choice Matters, and the bill's sponsors, to pass the Westchester County Reproductive Health Care Facilities Access Act. This was a resounding victory that took over 12 years to accomplish and one that –  given the overturning of Roe v. Wade and the huge uptick in violence – could not have come at a a more crucial time.
Jamaal Bowman, in his short time in Congress, has already made history as a member of the House of Representatives when it voted to pass the Women's Health Protection Act, the first proactive legislation to protect abortion rights.  Then, following the overturning of Roe v. Wade, Bowman again voted in support of the WHPA and the Ensuring Women's Right to Reproductive Freedom Act of 2022. At a time when our bodily autonomy is on the line, we need elected officials who will fight for our constitutional rights.
Both Bowman and Gashi are reproductive justice supporters we can trust!
Choice Matters has rated both Gashi and Bowman 100% Pro-Choice.